Pioneering the ultra-clean energy
Added: 10.1.2020 23:35:34 Views count: 2470
10 January 2020
State-of-the-art applications ...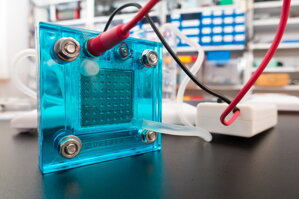 FUELCELL ENERGY, a US based technology supplier, is a global leader in delivering clean innovative solutions for the supply, recovery and storage of energy. Its state-of-the-art applications include electricity, heating, cooling and hydrogen generation or carbon capture across variety of industries and projects sizes. The company has also been involved with some pioneering projects in Europe, since recently.
Click here to find out more
Would you like to invest in clean energy sector? You can open your account at award-winning platform of Saxo Bank, or you can try a free Demo account
If you are determined to open a personal or business account, let us recommend you as a new client. We can get a standard commission and you can get answers to your questions and get our assistance.
...after these 12 months. In any case, today we recommend considering whether this beautiful price corresponds to value today.