Reshaping a sustainability in E-mobility
Added: 22.1.2020 23:08:02 Views count: 275
22 January 2020
Autonomous driving systems ...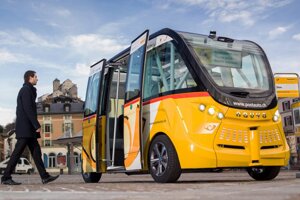 NAVYA, a French technology supplier, has been recognized with the Bloomberg New Energy Pioneer Award in 2019. The company revolutionizes driving systems while moving from Fully autonomous vehicle market to supplying Level 4 autonomous driving systems which are to be incorporated in passenger and goods transportation vehicles of third party developers.
Click here to find out more
www.navya.fr
If you are decided to open an account or corporate account, allow us to recommend you as a new client, we can get a standard commission from a broker, to answer your very last question and help you if any doubt exists.