TRADING PLATFORM
Which broker and trading platform does EREVITA use and why?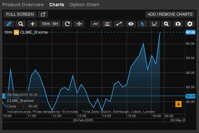 Saxo Bank had been providing one member of the EREVITA team with their services for more than 5 years (2019). Based on his utmost satisfaction with these services (retail account), our decision to open a corporate account was quite easy. Then, EREVITA has been provided with the Authorized Dealer Access to SAXO TRADER and now we are glad to share with you some of our advantages at Saxo Bank.
What this opportunity actually means and provides
Firstly, you can get access to Global market:
Access to more than 35,000 instruments - across asset classes - to trade, hedge and invest from a single account
Investment products - EQ Stocks, ETFs, BO Bonds, MF Mutual funds (we specialize in EQ in the field of renewable energy sources)
Leveraged products - FX Forex, CFDs, COM Commodities, FU Futures, FXO Forex options, LO Listed options, all from a single cross-margin, multi-currency account
Managed portfolios for passive investors are built and rebalanced by experts to target sustainable, long-term results and the highest returns for your risk level
There is also an option to place a request for EQ Stocks which are not listed yet and get them available
Secondly, you can appreciate reliability and local support:
Trusted for 27 years - Founded in 1992, Saxo Bank is globally trusted, a fully licensed and regulated, secure and stable bank, so funding and withdrawals are easy and always available
Local Presence - they provide 24/5 customer support from 18 local offices and adhere to strict regulatory standards in 17 jurisdictions. You can also unlock even better personal service with their premium trading tiers
Thirdly, the most important is platform:
Award-winning trading platforms - Saxo bank has more than 860,000 clients and 120 partner banks who / which use their platforms SaxoTraderGO for mobile phone, desktop or tablet and SaxoTraderPRO for professional traders. You have your access to both platforms from one account
Research area on platform - you can use those: Overview, Forex, Stocks, Commodities, Bonds, ETFs, Education, Trade Signals, News, Market Analysis, Calendar and Equities and many other tools as Watchlist, Alerts, etc.
Saxo bank invests heavily in new technology to empower clients with institutional-grade execution and powerful features. By the way, in 2018 Saxo Bank has teamed up with Microsoft in a bid to run its entire technology stack on the cloud
And lastly, platform is adapted to professionals as well as to passive investors:
Industry-leading prices - Benefit from market-leading entry prices and get tighter spreads and lower commissions when you upgrade your trading tier
Automatically managed Saxo Select investment portfolios – if you would prefer to become a passive investor, you can choose from those options. Just open an account, sign in and make a minimum deposit
If you are determined to open a personal or business account, let us recommend you as a new client. We can get a standard commission and you can get answers to your questions and get our assistance
All rights reserved © EREVITA s.r.o.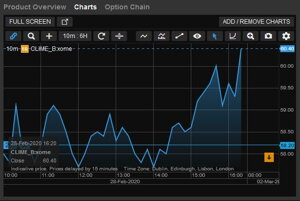 Open Saxo account
If you would prefer to become a passive investor, you can choose from an automatically managed Saxo Select investment portfolios. Just open an account, sign in and make a minimum deposit. You can open any of your account here