Green Hydrogen and Refueling Stations Across Europe
Added: 4.6.2021 00:38:08 Views count: 1787
04 June 2021
bringing hydrogen mobility to France and Europe...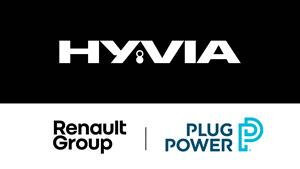 HYVIA is a New Joint Venture of Renault Group and Plug Power.
US Company Plug Power (NASDAQ: PLUG) is a leader in solutions serving the hydrogen ecosystem, with over 40,000 fuel cell systems deployed, 110 charging stations deployed capable of distributing more than 40 tonnes of hydrogen per day. Plug Power is a technological leader in green hydrogen solutions by electrolysis.
In Europe well known Renault has been a hydrogen pioneer since 2014 with more than a hundred light commercial vehicles on the road.
HYVIA,
the next Complete Ecosystem of Fuel Cell Powered LCVs, Green Hydrogen and Refueling Stations Across Europe, builds on the complementary skills of Renault Group and Plug Power and will target a 30% marketshare in hydrogen powered light commercial vehicles in Europe by 2030 - said David Holderbach, CEO HYVIA
PLUG shares have seen a price increase of more than 600% in the last twelve months.
Click here to find out more
Would you like to invest in clean energy sector? You can open your account at award-winning platform of Saxo Bank, or you can try a free Demo account
If you are determined to open a personal or business account, let us recommend you as a new client. We can get a standard commission and you can get answers to your questions and get our assistance.