What do Centrica, Saxo Bank and EREVITA have in common?
Added: 14.5.2020 14:15:00 Views count: 1493
14 May 2020
Lotus & Centrica, the most interesting moment comes at the end, as Geely ...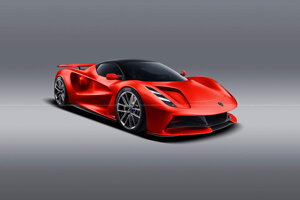 A simple answer to that question would be: "Lotus Evija, a new all-electric supercar." A few days ago, Lotus and Centrica agreed partnership to redesign electric vehicle ownership. The activity aims to develop a new model of integrating connected vehicles, connected homes and connected customers but also a new, flexible platform design to power a future digital mobility lifestyle and global sustainability programme targets net zero carbon across Lotus operations.
We have identified Centrica company stock, as one of decent investment opportunities in disruptive technologies across renewable energy sector. In the meantime, we have also entered a marketing cooperation with Saxo Bank, while providing a potential investor with the right trading tool and market intelligence.
However, the most interesting moment comes at the end, as Geely, the fastest growing Chinese carmaker to be a major shareholder both at Lotus and Saxo Bank.
Watch this video on Lotus Evija: 2,000hp, £1.7M Electric Hypercar
Would you like to invest in shares of companies stocks? You can open your account at Saxo Bank, or you can try a free Demo account
If you are determined to open a personal or business account, let us recommend you as a new client. We can get a standard commission and you can get answers to your questions and get our assistance